AXOPAR 22 Spyder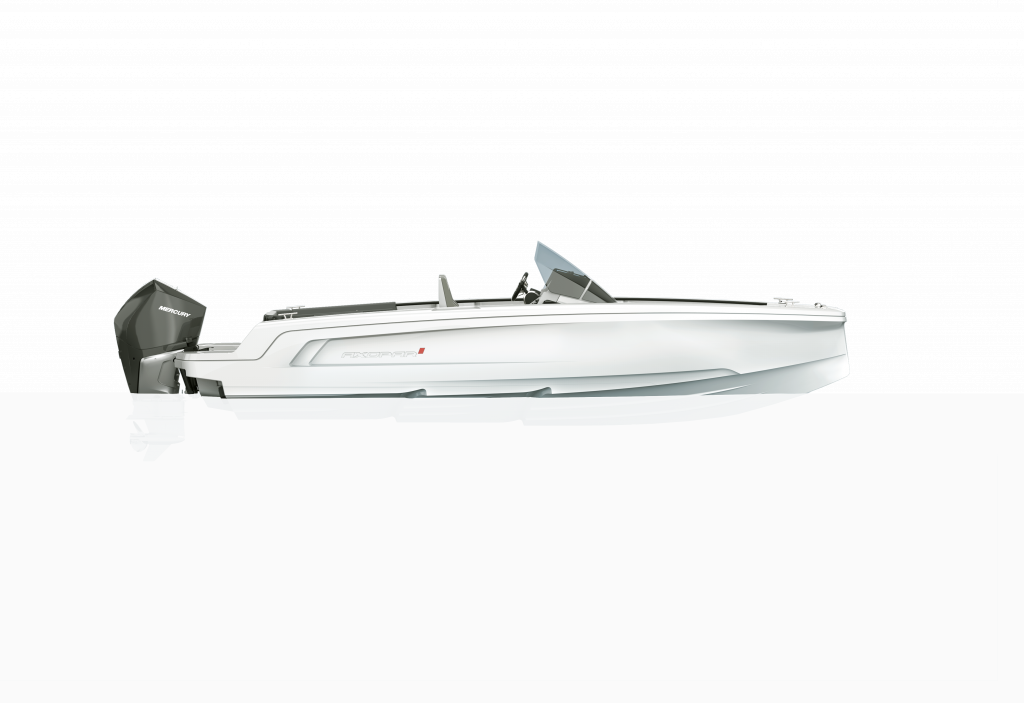 Axopar has always been known for creating exciting and innovative boats with great handling and performance, combined with solid, competitive pricing for customers.
We have expanded our fleet of premium boats to the competitive 22-footer market with a product that, together with fantastic value for money, will represent all the key unique features and functionalities that define a true Axopar.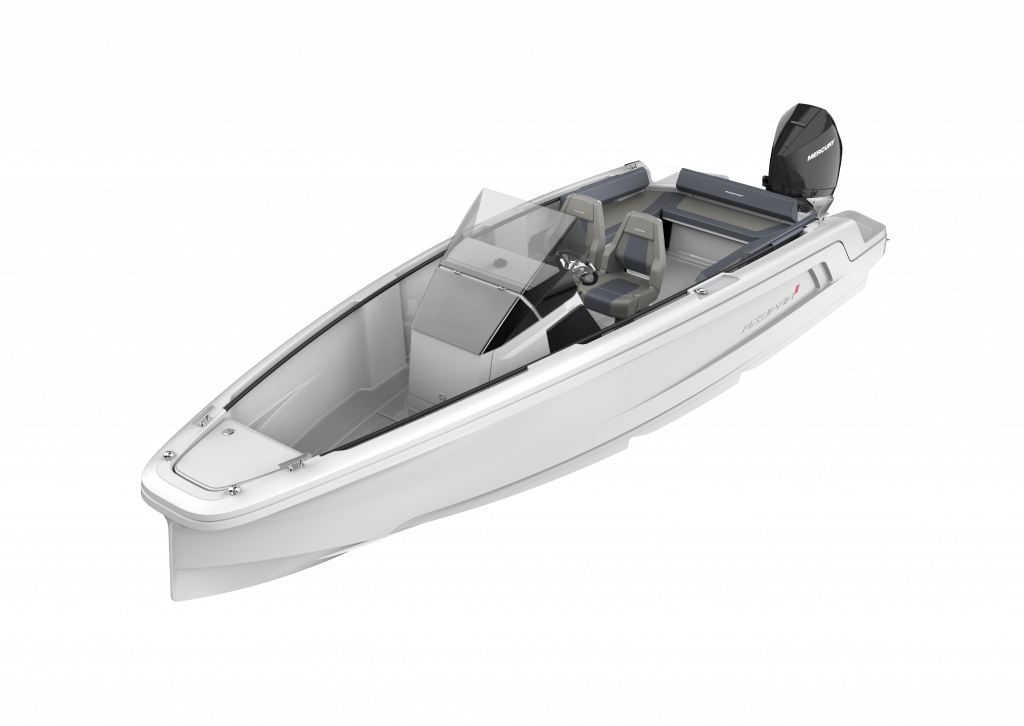 The cool-looking Axopar 22 Spyder is a true driver's boat, offering first-in-class handling, seaworthiness and safety, combined with the efficiency and comfort that its bigger 28ft and 37ft siblings are renowned for.
A smart boat that packs a punch and will turn heads wherever you go, and all without breaking the bank!
A boat that is capable of commuting comfortably in changeable conditions and remains predictable and logical in its behaviour, no matter what weather conditions are thrown at it! With Axopar, it's about offering in-built safety and total peace of mind.
---
TECHNICAL DATA.
LOA (Excl Engines) – 7.2m (23ft 7in)
Beam – 2.23m (7ft 4in)
Draft – 0.8m (2ft 8in)
Weight – 1200kg (2650lbs)
Passengers – C (Coastal) – 7
Fuel Capacity – 230l (60gal)
Max Speed – up to 45knots
Engine Options – 115HP / 150HP / 200HP V6
Fuel Consumption – 1.0l / nm (1 x 200HP @ 27 knots)
---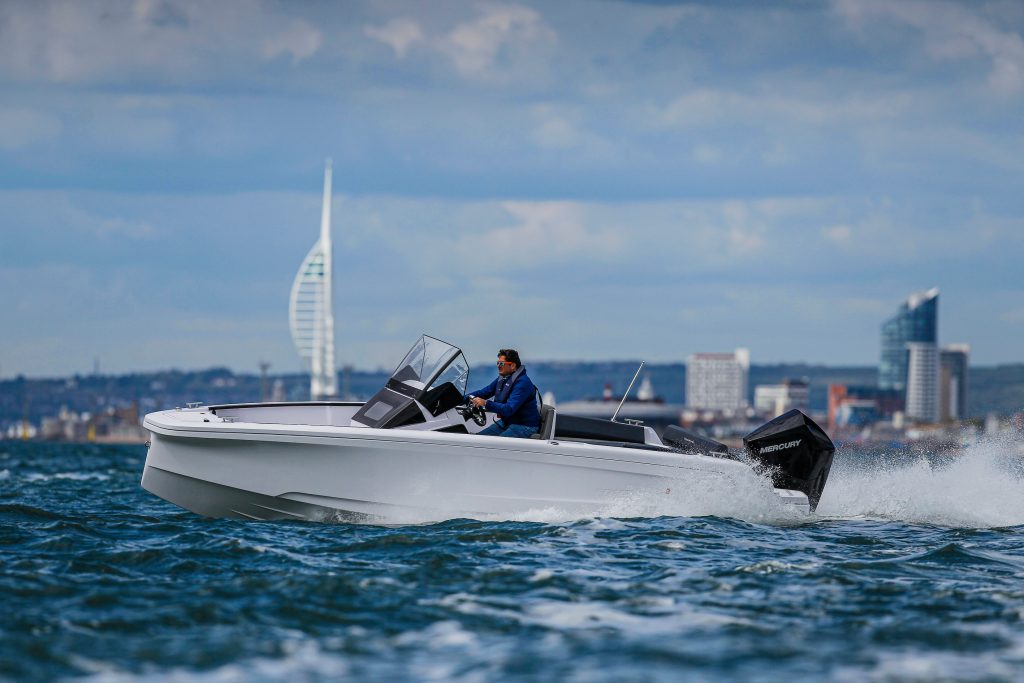 With a good spread of deck options for configuring the boat precisely to each customer's needs, anyone searching for a meaningful upgrade, for example from a smaller 6 to 7 metre boat, will love the idea of moving up to a more mature, better handling hull; one that has been designed to deal with higher average cruising speeds and a wider range of sea conditions.
At Axopar we want our customer's first experience of boating to be a good one, so we have designed a hull that is safe, stable, and unintimidating, but at the same time fun, comfortable, thrilling and rewarding to drive. By implementing a classic Axopar hull in a smaller size, the outcome is a boat that is easy to manoeuvre in tight spaces with minimum windage impact.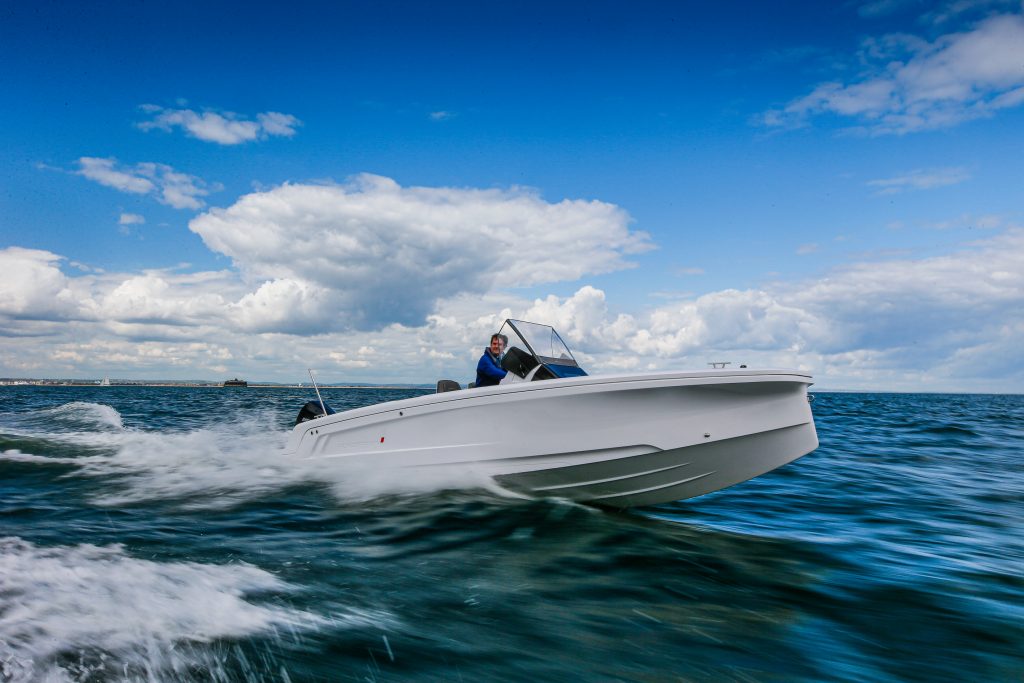 The unique and eye-grabbing Axopar 22 not only has the looks, but is a true performer offering one of the best driving experiences ever; unparalleled stability, agility and handling, combined with class-best seaworthiness. Built to match your needs.
For the best experience on the water!
With the same Axopar-DNA as its bigger siblings, the 22 Spyder offers responsive handling and safe mannerisms, that enable you to relax, and focus on having a good time out on the water. The twin-step, low center of gravity hull with deep-vee configuration assures good directional stability and fantastic grip during cornering.
---
AXOPAR X JOBE.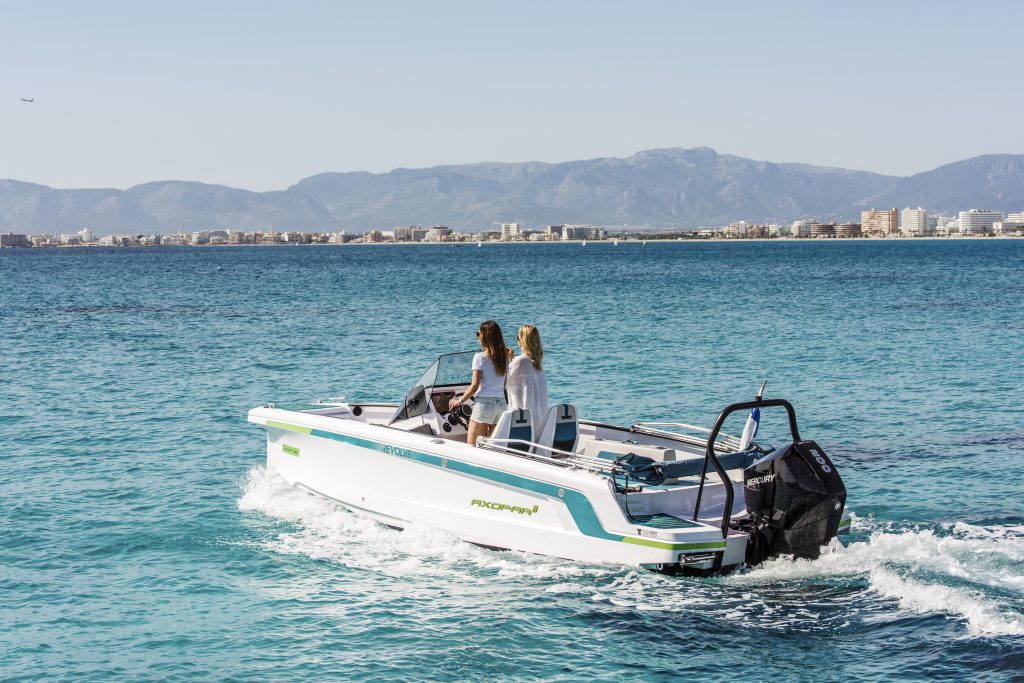 Here at Axopar, we felt the need to offer an even deeper and immersive water sports experience onboard our new Axopar 22 Spyder.
This was how two of the world's leading manufacturers found each other; the iconic Jobe Sports from The Netherlands and Axopar Boats from Finland. Together, we are now the first partnership to produce a boat range specifically tailored to its matching water sports products.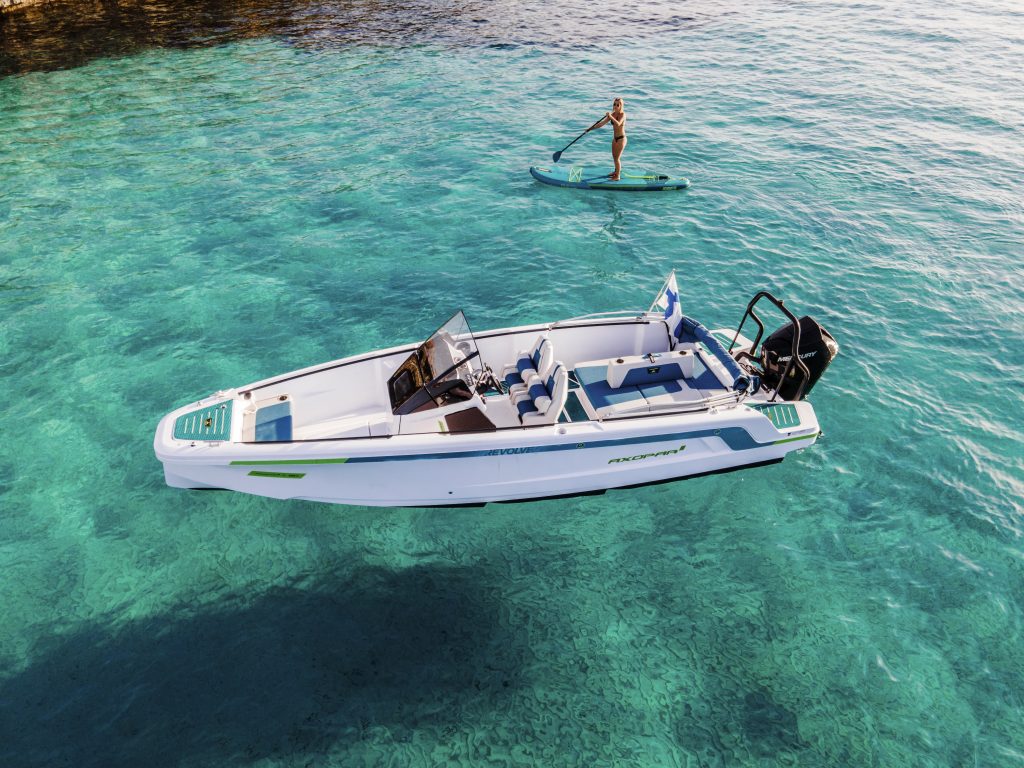 Our shared passion for fun on the water, innovation, knowhow and years of experience would together allow us to create one of the best water sports concepts in the leisure marine industry.
The Axopar x Jobe Revolve makes an unmistakable impression, with its white hull and Jobe graphics package, featuring neon green detailing and further complemented by extensive interior detailing in turquoise, filled with Jobe detailing and touches.
---
IN ACTION.
---
---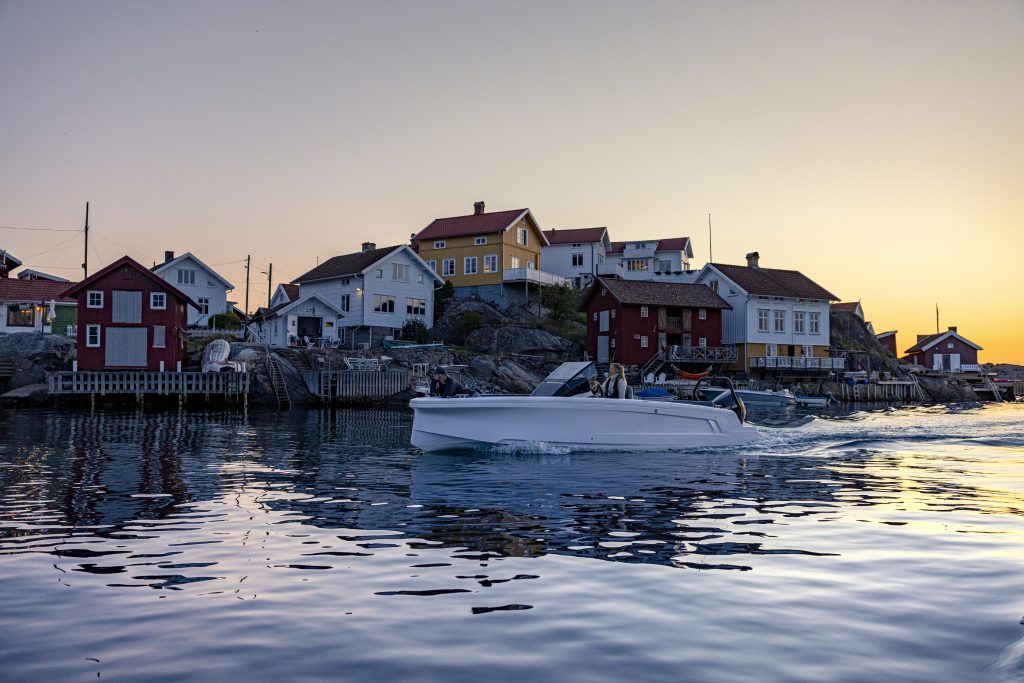 ---