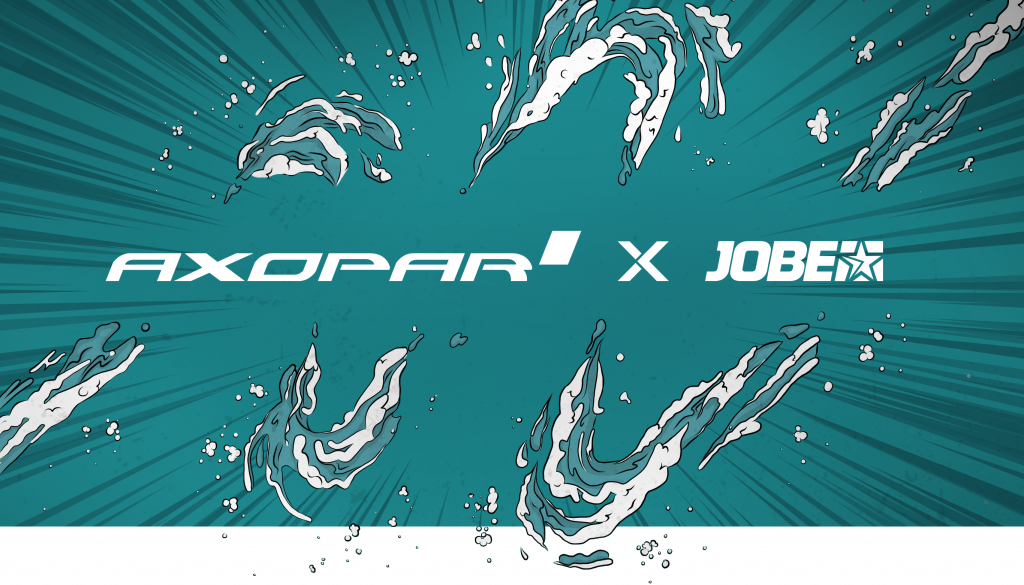 Move over Ant & Dec there's a new double-act in town!
When you combine two of the most innovative brands in the boating and the watersports markets, you create a joint force that knows no boundaries! And here it is….bringing you an exclusive collaboration between boating superstars AXOPAR and watersports royalty JOBE!
With combined passion for fun on the water and years of experience they are now working together to create the best watersports experience for the consumer on the market, and something truly unique for global markets.
We can't wait to show you more!
Both brands strive to innovate and are known to create the best products in their respective markets. Both share a love for adventure and aspire to provide accessibility and experience on the water like no other, and as this collaboration has grown, we've learned that our combined knowledge can lead to pure magic. By teaming up, Axopar and Jobe Sports have created an unstoppable force.


Well, Obvs we want to know more! Does this mean water toys with the boats? Does this mean JOBE will get a chance to bring their unique flavour to the boats? Hmm…it's all secret squirrel at the moment.
We are told to keep an eye on the social media channels of both brands. As all new info will appear here first!
Instagram – @axopar 
Instagram – @jobewatersports
And of course, follow us too! @axoparlondongroup