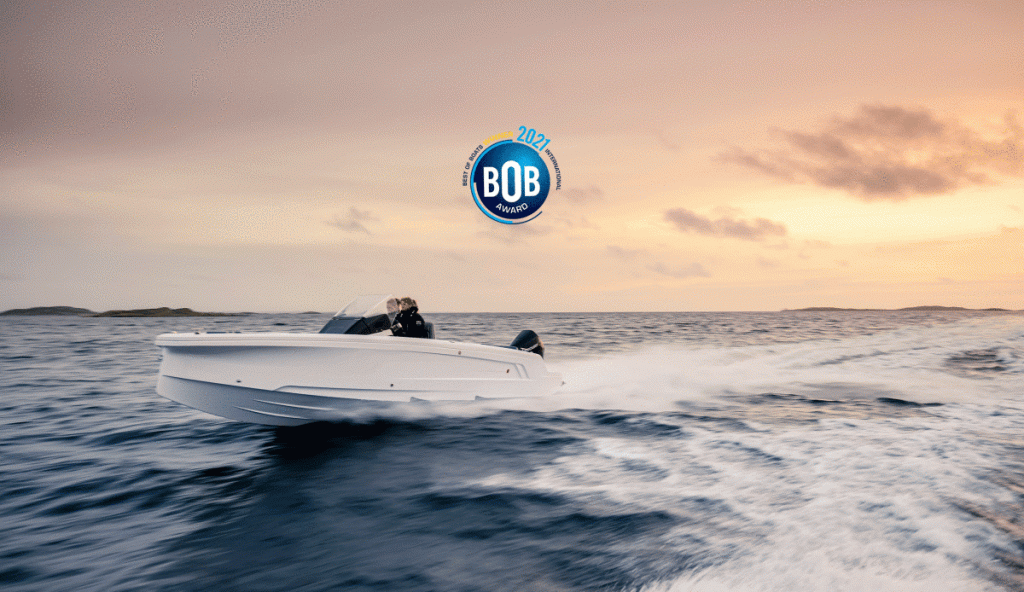 We don't usually like to boast, BUT, we did kinda win a hugely sought after award in the boating industry for our super entry-level boat we're super proud of so… we're kinda the best – OFFICIALLY!
Read on for the full press release from AXOPAR about the prize awarded to the AXOPAR 22 Spyder by Best of Boats 2021.
On this awards, held in Berlin on the 11th November prizes were presented to the best international motorboat innovations in six different categories. A jury of 16 international maritime journalists from different boat magazines from Europe, Russia and the USA have thoroughly examined and tested boats with a focus on the boater's perspective. Despite the challenging conditions due to the pandemic, the Best of Boats jury tested over 250 boats during 2021.
We are overwhelmed to have received this award with such strong competitors. The prize is a reward for our hard work on the Axopar 22 Spyder and proof that our team has done an outstanding job. This model is not only ideal for beginners; it is also the perfect boat for experienced users. It fully covers both markets.
Comments on the AXOPAR 22 Spyder
Axopar's modern design, excellent driving characteristics and many layout options as well as the pre-equipped AXOPAR x JOBE model were some of the characteristics the jury highlighted when they presented Axopar 22 Spyder as the winner in the category "Best for Beginners"
'Best for Beginners'
According to the 'Best of Boats' jury, a beginners boat is a ship that is easy to use, safe to travel with, made by a service-driven shipyard, plus economically favourable regarding purchase price, fuel consumption and costs for maintenance.
Want to get your hands on one these award winning Axopar 22's? Great news, it's kinda what we do…get in touch with AXOPAR London Group on the link below and start your AXOPAR Adventure.