AWARD WINNING PREMIUM MOTORBOATS

PURE DRIVING PLEASURE
Axopar Boats' unique deck design features, exhilarating driving experience and über-cool looks have created a revolution amongst the conventional day-boat and sports-weekender market. Whether you're a seasoned and experienced owner of a more traditional brand, or considering a fun and exciting boat for the very first time, there's an Axopar to suit every kind of coastal or offshore cruising requirement, water sport activity and marine lifestyle need.
AXOPAR 37 MODEL RANGE
Axopar 37 customers enjoy the extra living space, additional creature comforts and longer-distance cruising ability that enables enjoyment of the same high quality boating lifestyle, only in a less complicated, less costly and far more convenient way. A Axopar 37 is often bought as a second boat, to a much larger owned yacht.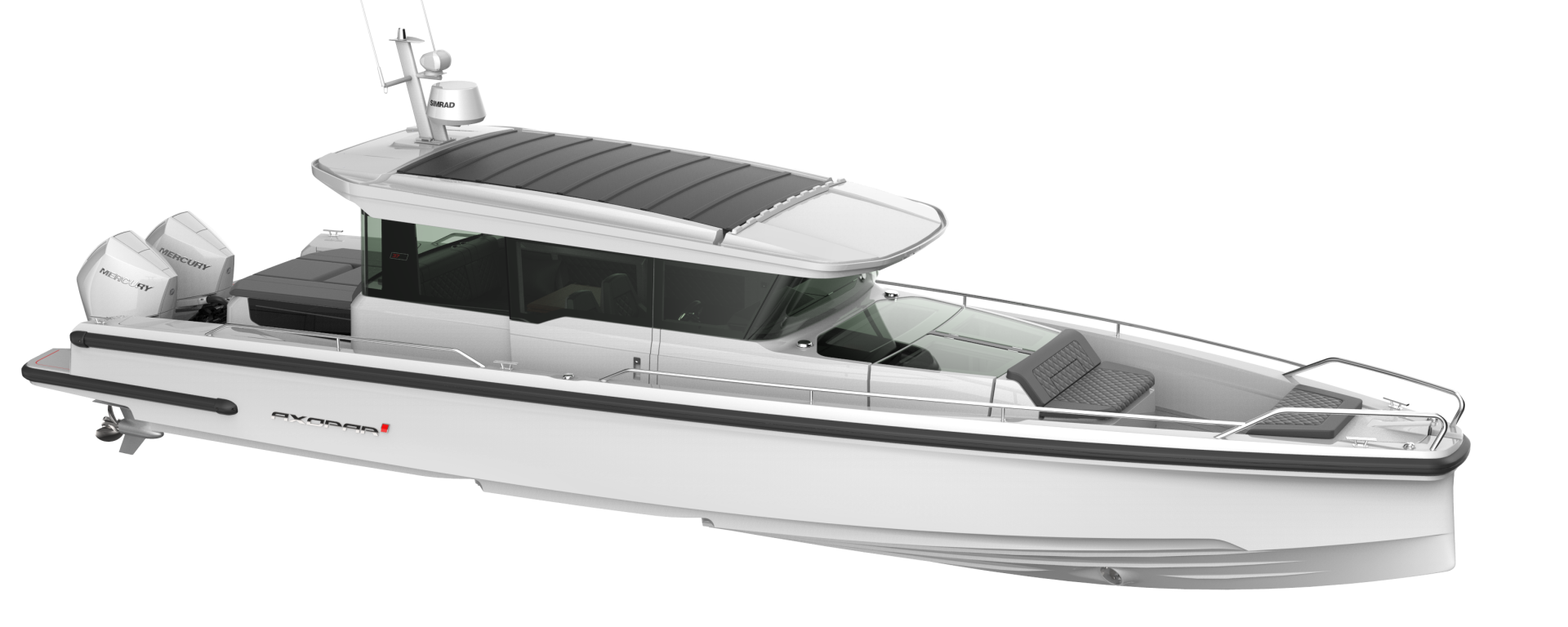 AXOPAR 37 XC CROSS CABIN
This model combines the functionality, ease of movement, social outdoor and indoor spaces and versatility of outboard walkaround centre-consoles with a spacious, fully enclosed weather proofed cabin, that with distinctive looks challenges traditional perceptions of cabin boats.
Discover
Build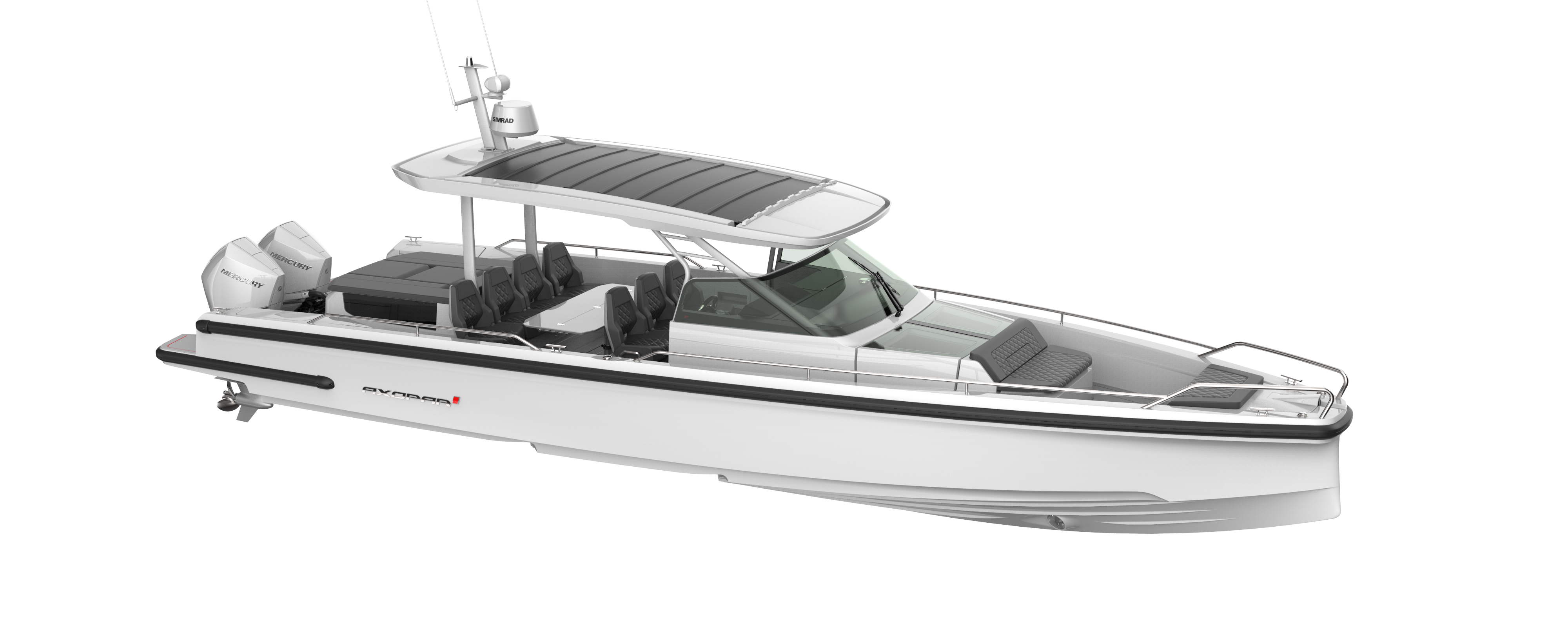 AXOPAR 37 SUN-TOP
The Sun-Top model offers an extended roof for even greater protection from the elements and features a huge canvas section that slides open to let in large amounts of sun into the cockpit. It features a comfortable front cabin and is available with an optional aft cabin or wet bar for the aft deck.
Discover
Build

AXOPAR 37 SPYDER
The Axopar 37 Spyder is a trendsetter, an exciting dive-excursion boat, a wakeboarding or water-ski boat and your true playmate for blasting offshore by enjoying the user-friendly characteristics and safe, responsive nature. The Spyder features a functional walkaround deck, with plenty of aft-deck space, a huge multi-functional storage solution combined with a sun-deck*
Discover
Build
AXOPAR 28 MODEL RANGE
Enjoy great life experiences from the 'triple award-winning' Axopar 28 range. Applauded by the world's marine press for factors such as innovation, use of space, performance, good handling, craftsmanship and, above all, fun! This was the very first Axopar to burst on to the marine scene in 2014. Described by journalists as an unprecedented, 'game-changing' design, the Axopar 28 remains our most commercially successful to date, and broke all previous records when in 2015/16 the 28 won no less than three major independent awards – the combined result of an array of features (so said the judges when comparing the 28 to other boats in the same size category), such as excellent handling properties, good price/performance ratio in class, plus innovations such as modular deck layout configurations to suit a wide range of boating and lifestyle preferences.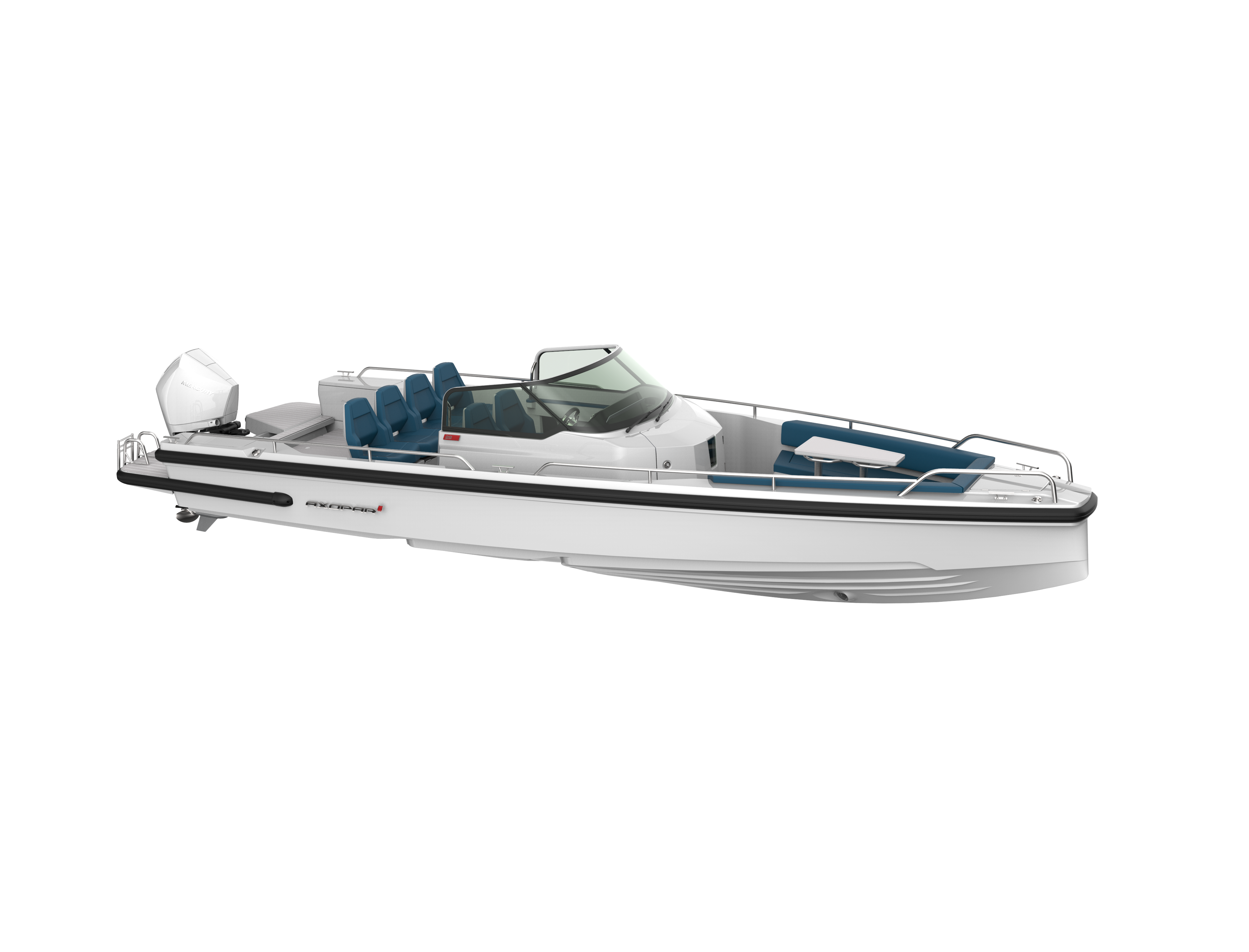 AXOPAR 28 OPEN
The Axopar 28 Open is a stylish open walk-around day cruiser. This versatile and easy to handle craft has plenty of room thanks to its spacious configuration for sunbathing, water-sports, fishing, socialising or just cruising the coast. The class best helm ergonomics and drivers position combined with its high and long windscreen provides you and your passengers a comfortable ride and keeps you dry in all driving conditions. The centre console layout includes generous storage in the front of the helm, accessed from the fore deck. You and your guests can relax on the forward sunbathing area while cruising or enjoy the sunset by the large sofa and table.
Discover
Build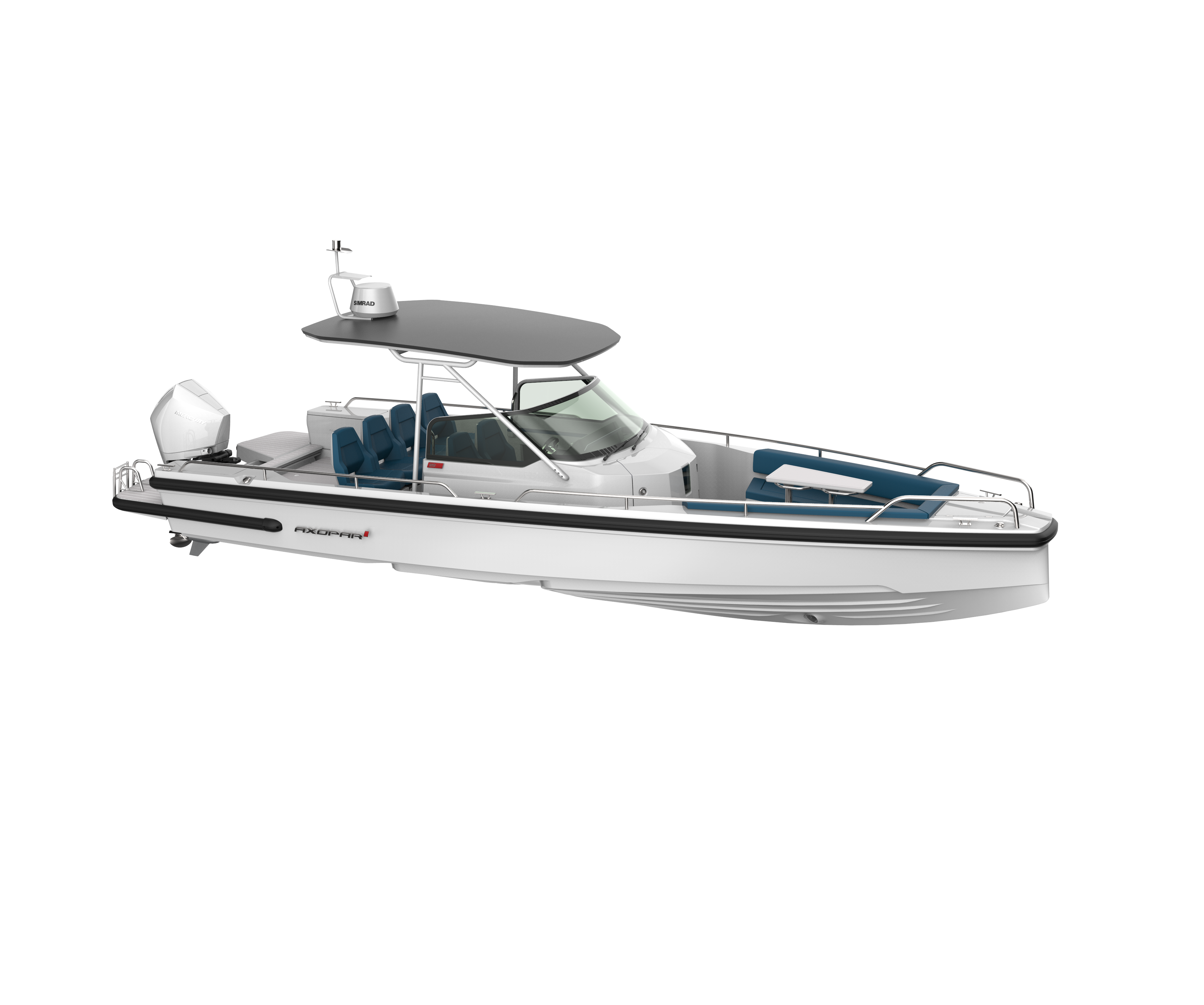 AXOPAR 28 T-TOP
The Axopar 28 T-top is the ultimate leisure boat for trips to your favourite anchorage, water sports, sunbathing or just relaxing with friends and family. This sleek walk around cruiser with a canvas T-Top features a smart aft cabin for two that doubles as a large sun deck and sets the stage for all the on-water activities. The spacious fore deck features a large sociable L-shaped sofa with table for four, which also transforms into a sun bed. A separate stowage/head with sink in front of the helm is also accessed from the fore deck. Get ready for the red carpet with this "Monaco Chic" cruiser.
Discover
Build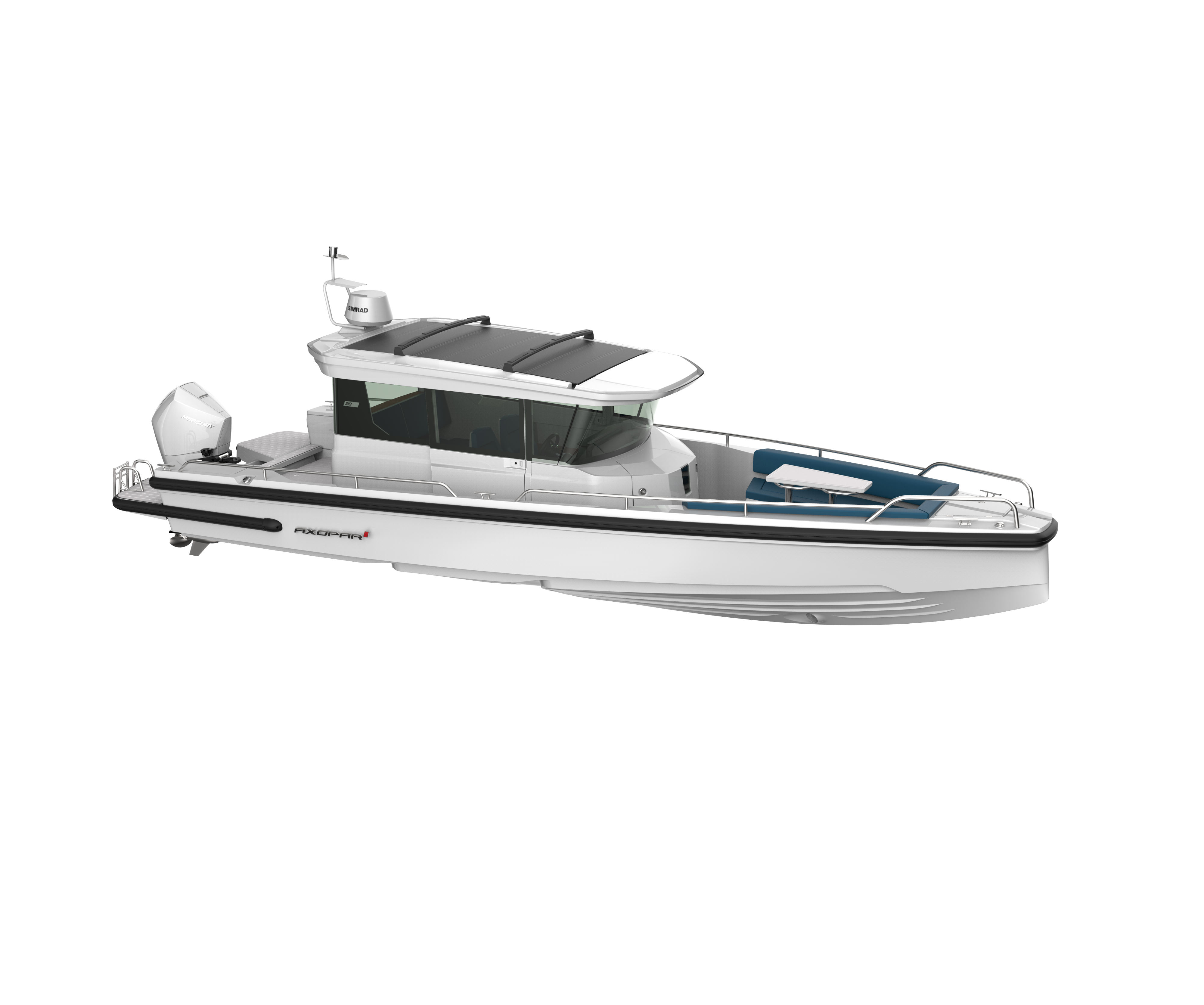 AXOPAR 28 CABIN
The Axopar 28 Cabin is the multifunctional craft with modern smart lines and is fully enclosable for all weather conditions yet open for warm and sunny summer days. It features a spacious, bright and comfortable cabin with wide sliding doors and a large sliding canvas roof. The aft sofa converts into a double bed. This highly adaptable model has ample space for fishing and other activities on the aft deck and a large social area on the foredeck that can be quickly and easily converted into a sun bed or a seating and table area. The foredeck also incorporates a stowage space in front of the helm. Whether for cruising, fishing or just unwinding with friends and family you'll love the Axopar 28 Cabin.
Discover
Build
AXOPAR 22 RANGE
The cool-looking Axopar 22 Spyder is a true driver's boat, offering first-in-class handling, seaworthiness and safety, combined with the efficiency and comfort that its bigger 28ft and 37ft siblings are renowned for. A smart boat that packs a punch and will turn heads wherever you go, and all without breaking the bank! A boat that is capable of commuting comfortably in changeable conditions and remains predictable and logical in its behaviour, no matter what weather conditions are thrown at it! With Axopar, it's about offering in-built safety and total peace of mind.
AXOPAR 24 MODEL RANGE - DISCONTINUED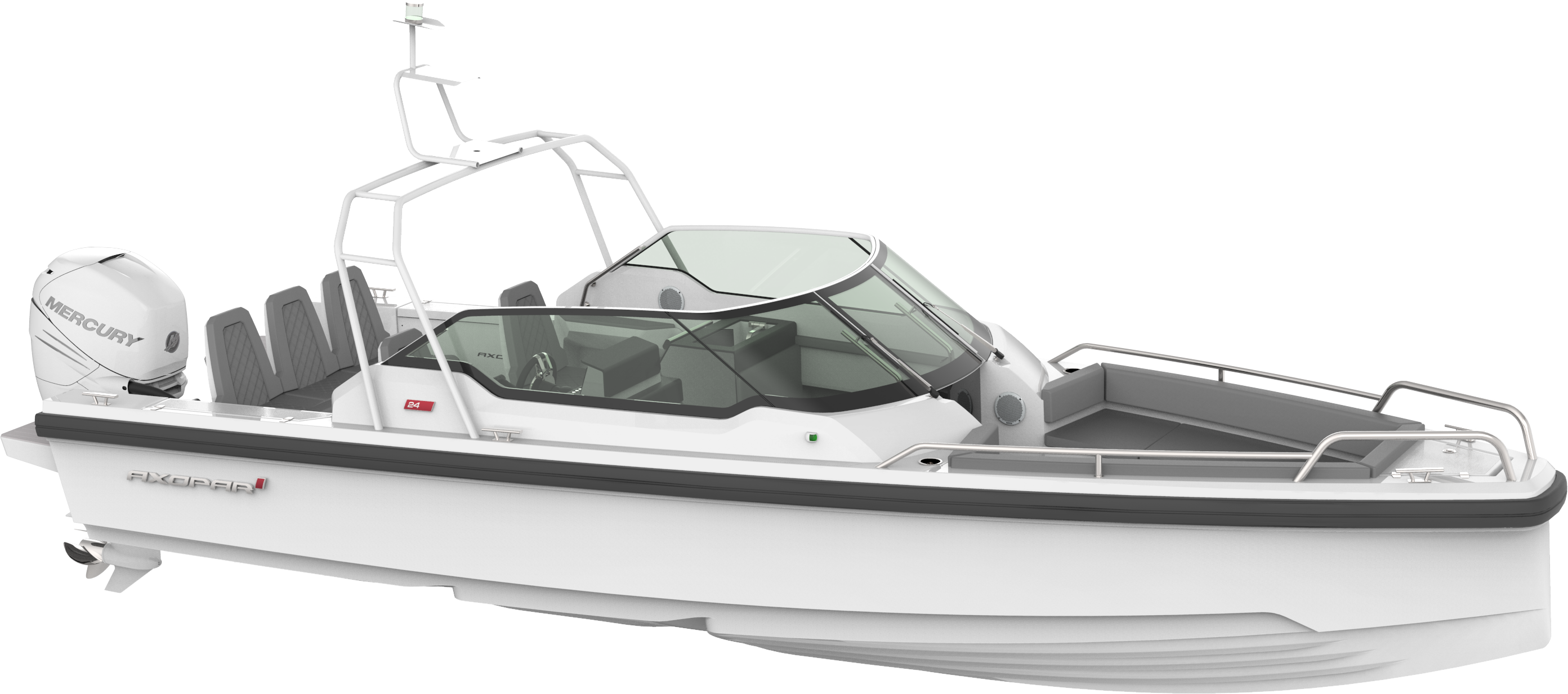 AXOPAR 24 OPEN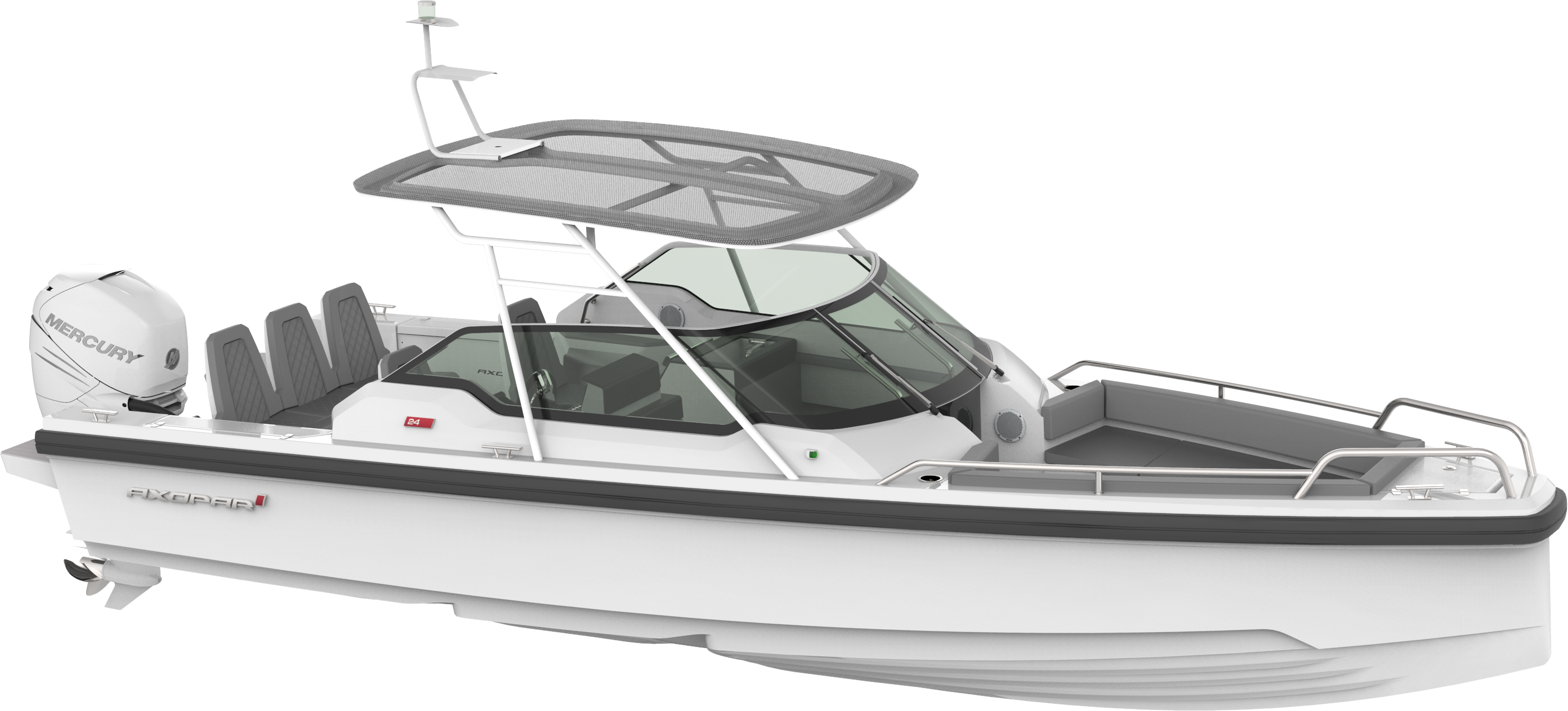 AXOPAR 24 T-TOP

AXOPAR 24 HT